This is the start of the main content
Klear Smiles Aligners
Klear choice for a winning smile
Klear Smiles aligners can help older teens & adults get the confidence-building smile they've always wanted.
Schedule Appointment
Klear Smiles Aligners
Safely straighten your teeth discreetly, without letting anyone else know. We offer faster treatment times & can subtly straighten your smile & no one will know. Klear aligners are also removeable so, there are no restrictions on foods you can eat. Just remove them & eat or drink anything you want.
Is Klear Smiles right for me and my family?
Probably Yes. Klear Smiles is great for most people who want a perfect smile that is achieved in less time, with less restrictions. Klear Smiles Aligners is a great option for some teens and adults.
What are Klear Smiles Aligners?
Klear Smiles Aligners are the most invisible way to straighten your teeth. We customize your aligners specially for you, with precision fit & optimized trim heights to capture hard & soft tissue anatomy for exceptional control with little to no attachments. Each Aligner is worn for about 1-2 weeks until the position of your teeth is optimized. The position of your teeth & your unique plan will be determined by your clinically trained doctor.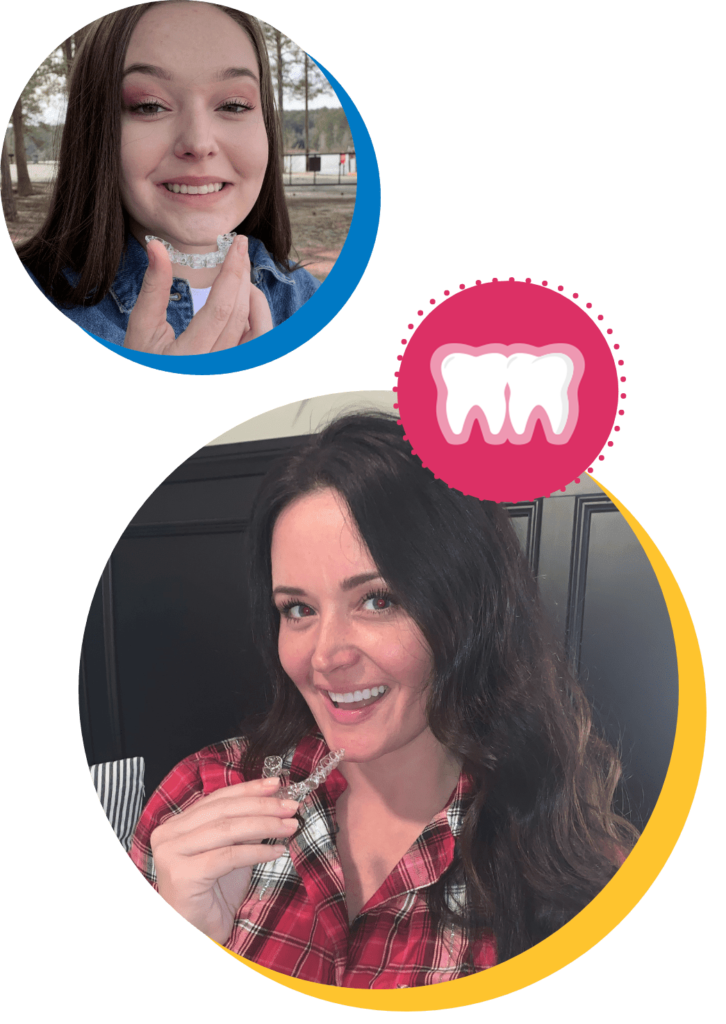 Benefits of Klear Smiles Aligners
1. Exceptional Fit

Uniquely captures all available tooth & soft tissue anatomy

2. Optimizied Trim

Contoured to capture the interproximal & gingival margins, further enhancing control independent of attachments

3. ClearWear™ Material

Precise force levels for comfort & speed of treatment

4. Crystal Clear

ClearWear™ Material is guaranteed not to stain or discolor

5. Silky Smooth Edges

Provide maximum patient comfort
WHY WE ARE THE KLEAR WINNER
Certified Doctor
A clinically certified doctor oversees every step. From your in-person FREE consultation to your final aligner, we ensure your smile is healthy for years.
Better Results
Straighter teeth and a healthier smile with a certified doctor. This means a better outcome than 'As Seen on TV' Do-It-Yourself plans.
No Hassle
Unlike other aligners you hear about, Klear Smiles Aligners fit comfortably in your mouth with less attachments
No Discoloration
Klear Smiles Aligners are the clearest aligners available today. Unlike the competition, our aligners never become cloudy or discolored.
Convenient Pick Up
Your new aligners can be picked up every couple months in office at your convenience. When you're here, Our doctors will check to make sure your treatment plan is on track.
Easy In & Out
Never worry about what you are going to eat next, you can take your Klear Smiles Aligners in & out easily.
Find a Location
Washington, DC